2030 Reading Retreat
2030 Reading Retreat
June 01–10, 2030 · Tyraman Retreat
---
Judith Wright & Nugget Coombs. One of the great Australian writers alongside one of Australia's greatest public servants: two lives forever linked by a quarter century of clandestine late-life love. CDR has looked at Wright before, albeit in an overly hasty cosmopolitan context, so it's fitting to be in situ for the second dig. In situ because if you walk to the top of Mt. Tyraman & look south toward Branxton, on a clear day, you can see the winery at Dalwood Estate, the property that Wright's ancestors settled in 1828, as she writes about in The Generation of Men.
Herbert Cole Coombs was born on the other side of the continent, in Kalamunda, WA. Educated in Perth, Nugget moved to London in the 30's to study economics during the Great Depression & there came into contact with John Maynard Keynes, whose General Theory became the decisive influence on his economic thinking. His career as a public servant in Australia is staggering: Governor of the Reserve Bank, Director of Rationing during the war, Director-General of Post-War Reconstruction & advisor to no fewer than 7 Prime Ministers. At the tail end of his official career Nugget was instrumental in setting up the Australia Council of the Arts, the Australian Film Industry & the Australian National University. Chairman of the Council of Aboriginal Affairs, he personally wrote land rights into the Whitlam Government policy for Aboriginal Affairs & was a tireless advocate for indigenous self-determination.
In this era of apparent civic disintegration, it's time for the cultural amnesiacs of the 21st century to pay close attention to these two exemplary Australians of the 20th century.
This winter, with Wright, we will orbit like moons around the planet of her poetry. With Nugget, we'll go into the belly of the beast & then finish up in Arnhem Land. Beyond their books we'll listen to excerpts from both their oral histories by Heather Rusden & screen the magenta-washed 16mm print of the film Love & Fury.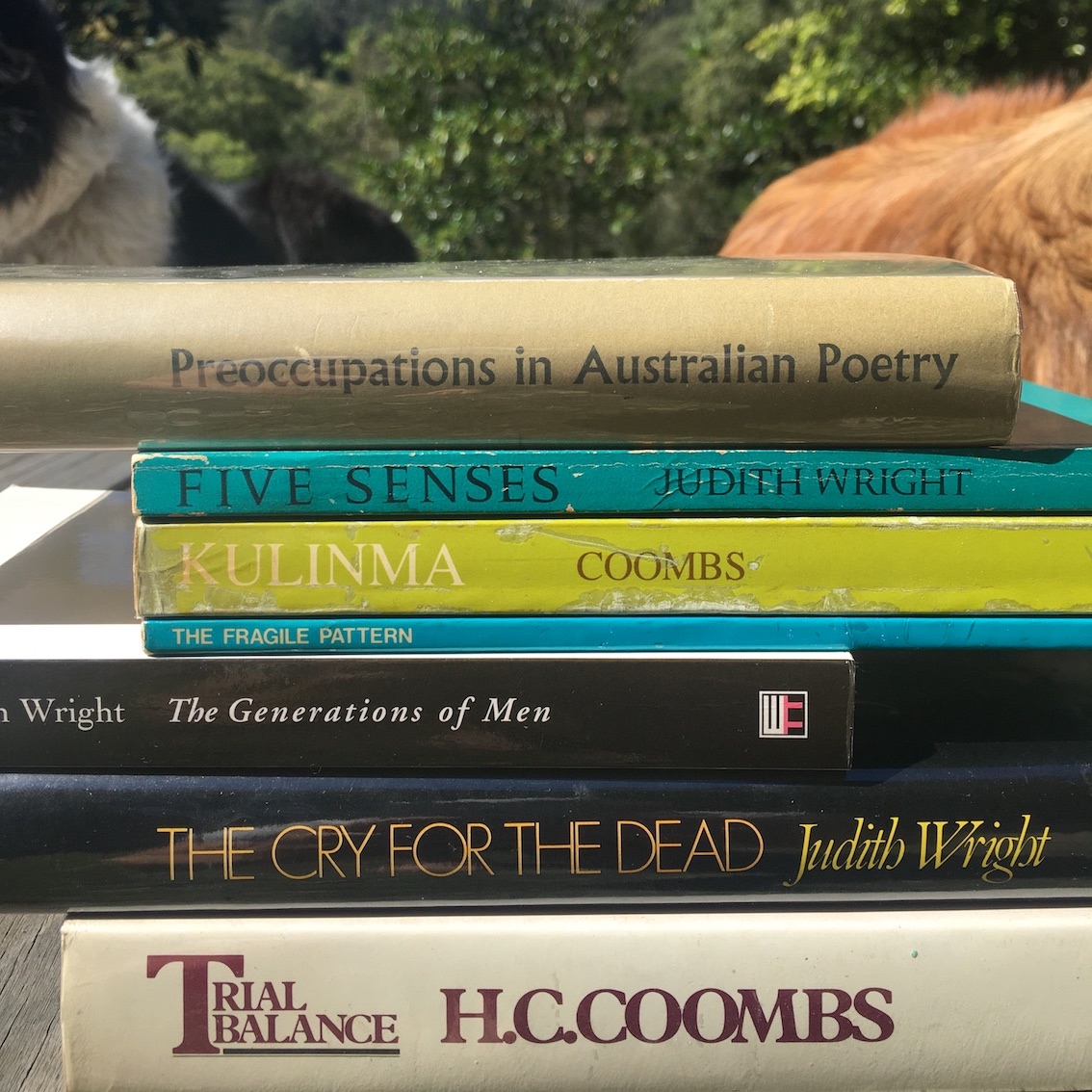 ---
Drop us a line if you're interested in participating: info@deep-reading.org
---