2018 Winter Reading Retreat
2018 Winter Reading Retreat
July 03–12, 2018 · Tyraman Retreat
---
Tyraman Retreat on Gringai country in the Hunter Valley: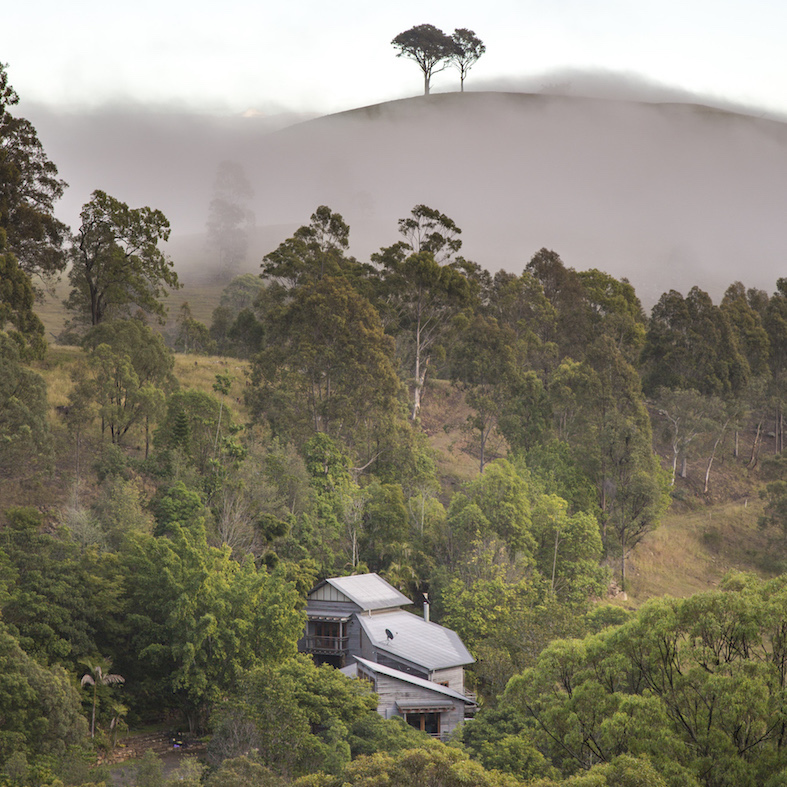 The architect, Stuart Mackenzie, was thinking about how we build structures in relation to the land. A place for reading and contemplation was precisely what he had in mind: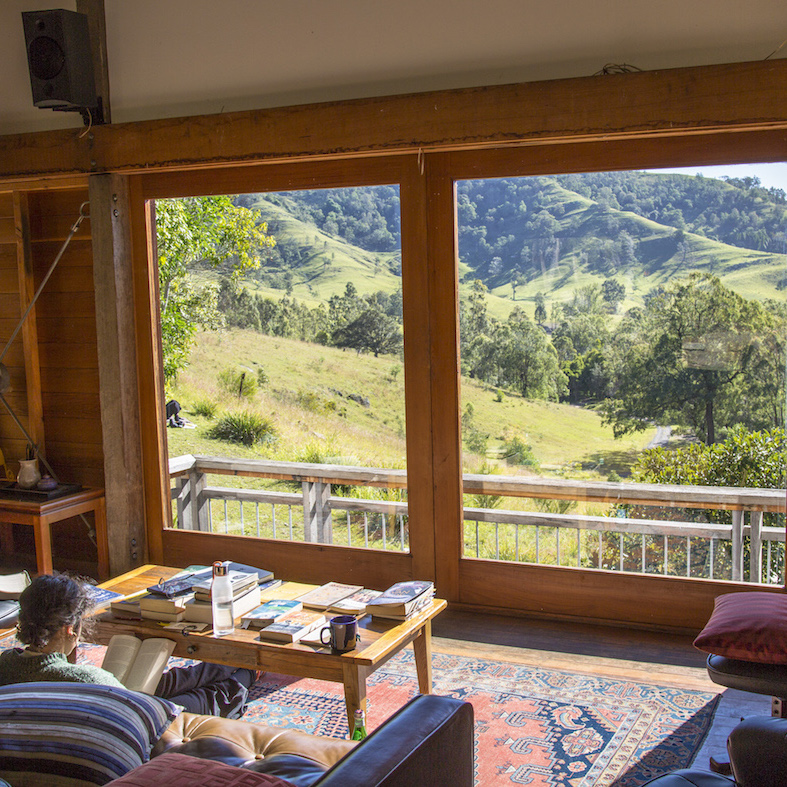 Group reading energy spaces out into and around the architectural intention of the house:
That winter we are all reading Alexis Wright's The Swan Book: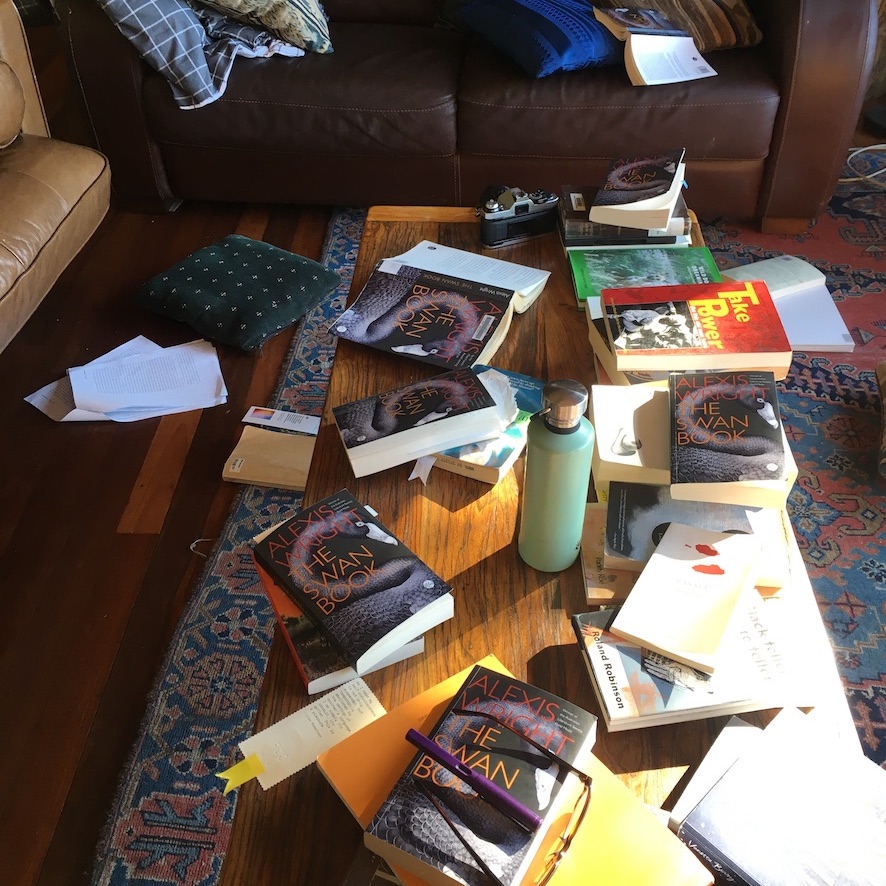 All those swan books lying around in the lounge room whilst we were eating lunch: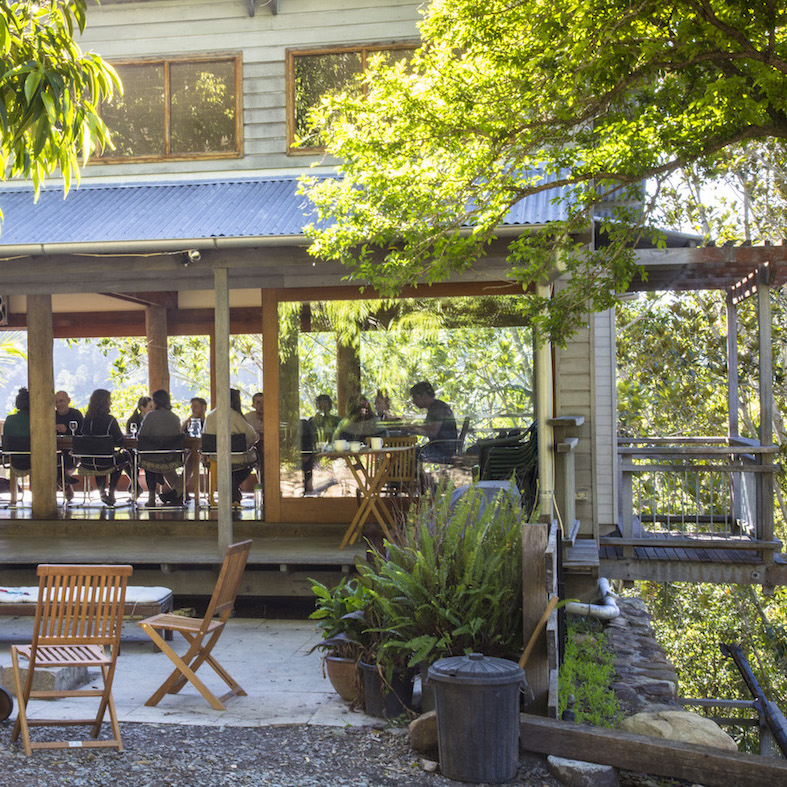 Hoovering up the leftovers prepared by food ninja Joey Astorga from Paperbark restaurant: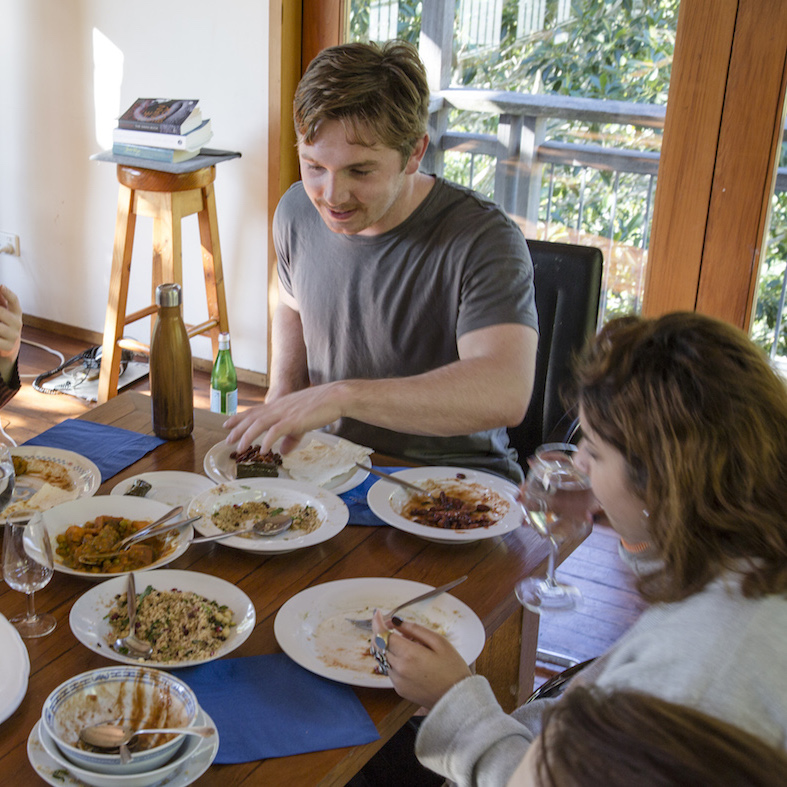 Afternoon reading on the hill in the sun: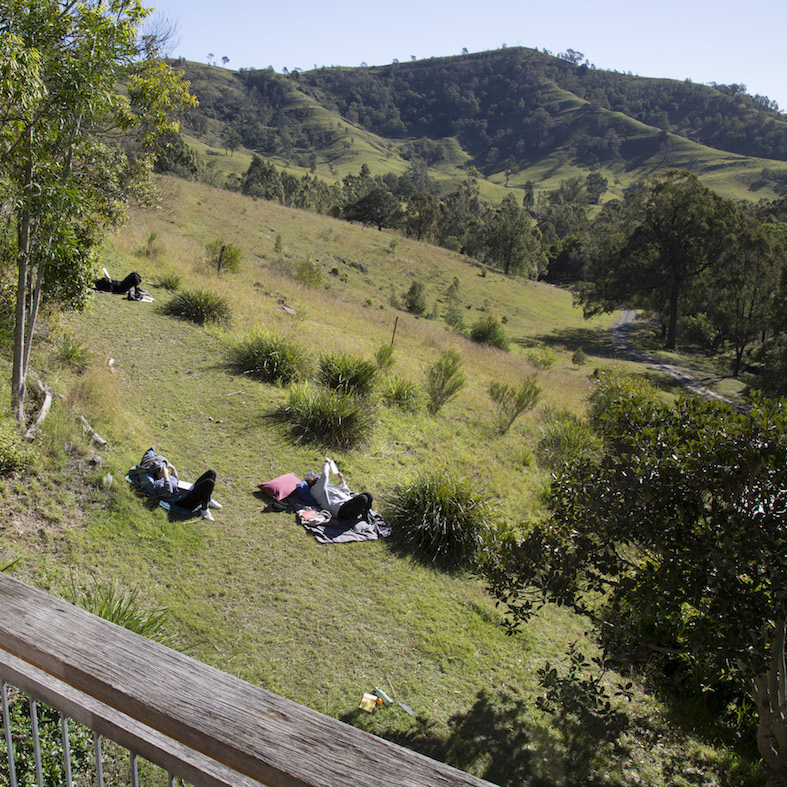 Or by the wood pile: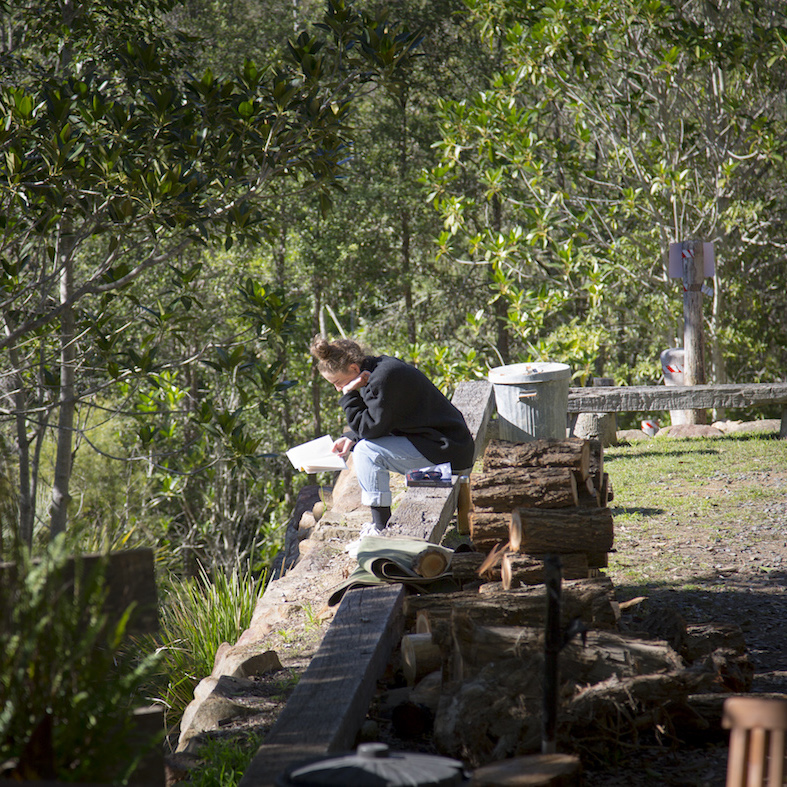 Evening by the fireside: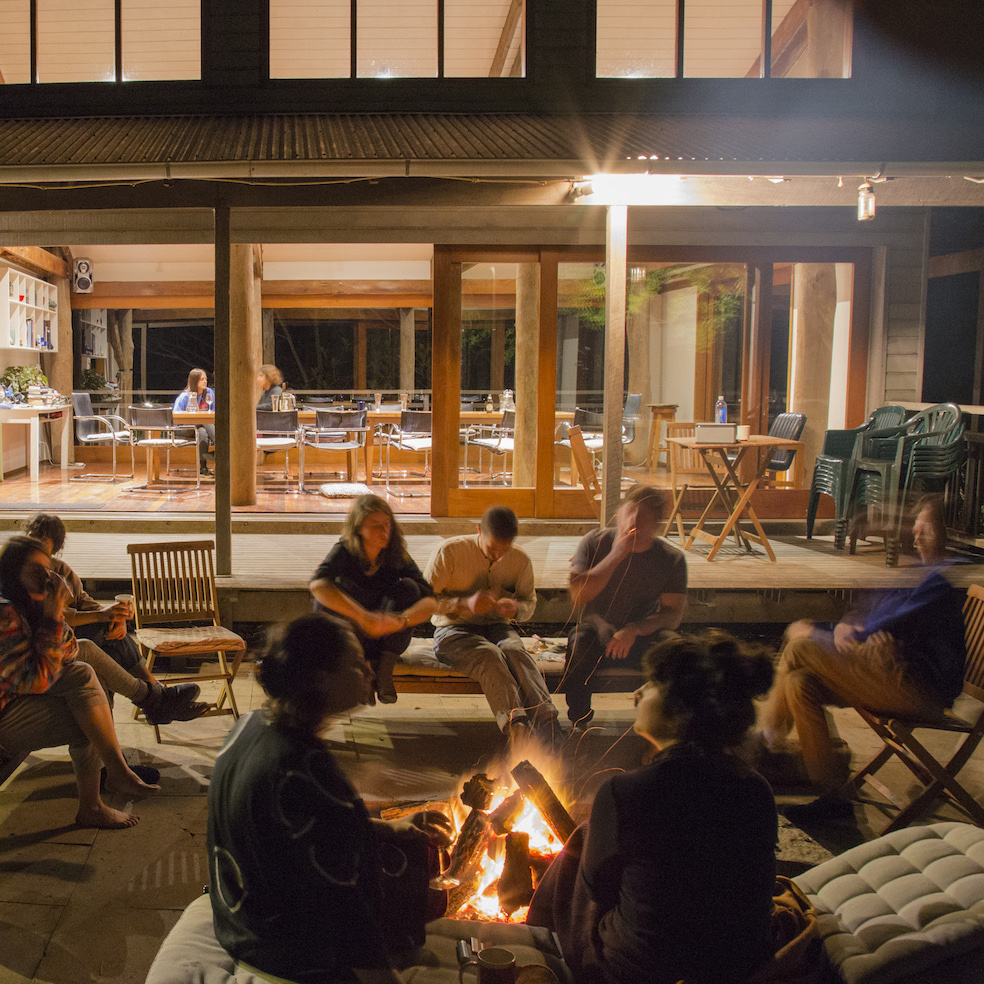 Winter sunrise is all fog and gold dust: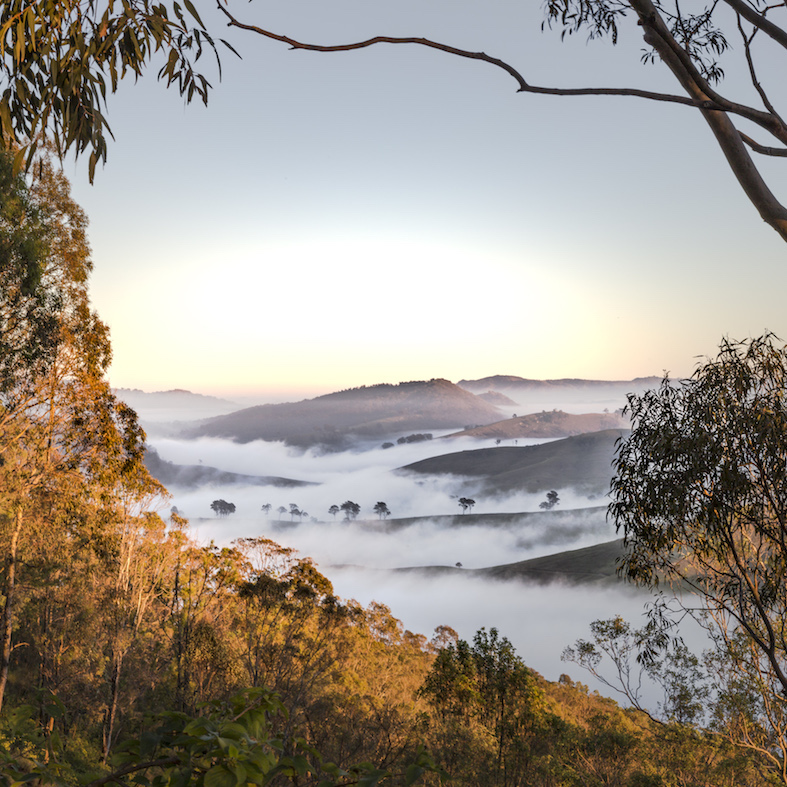 Gary Warner in the grass trees (xanthorrhoea):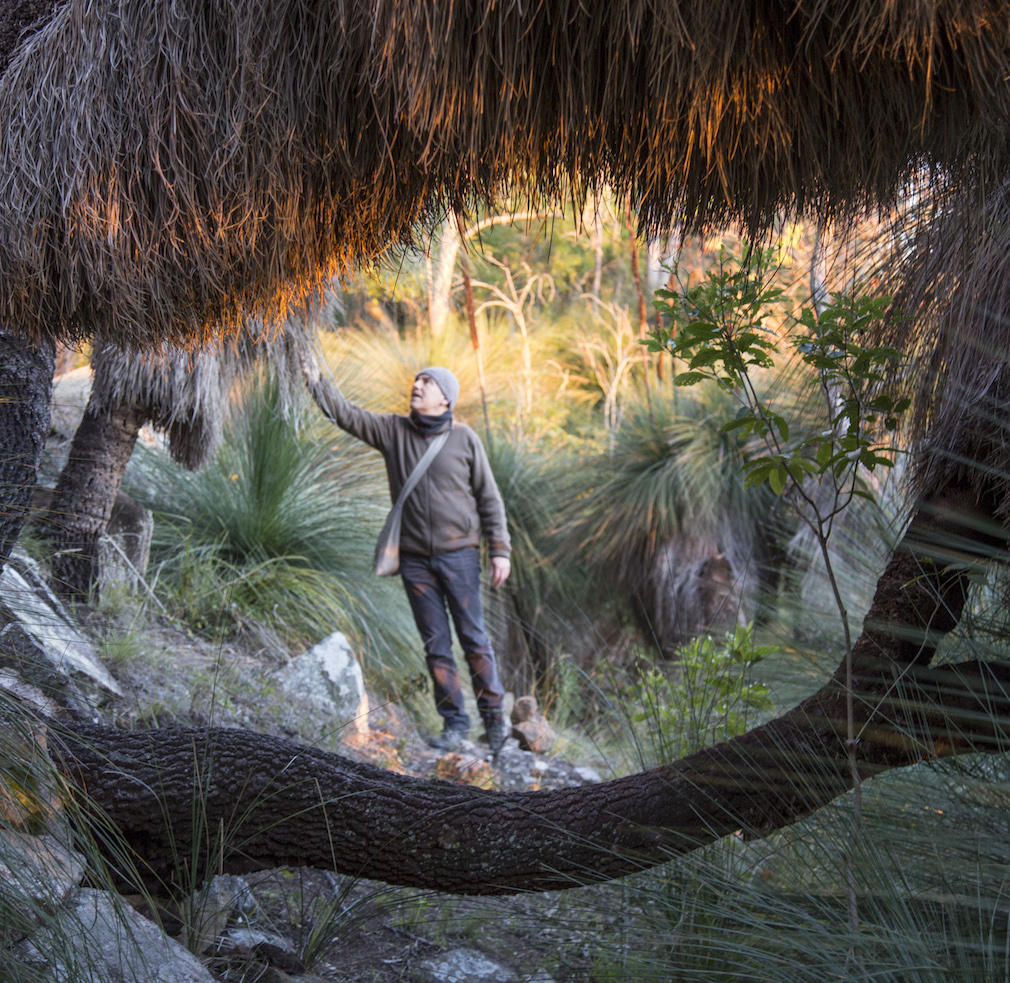 Here's Gary again on the stairs: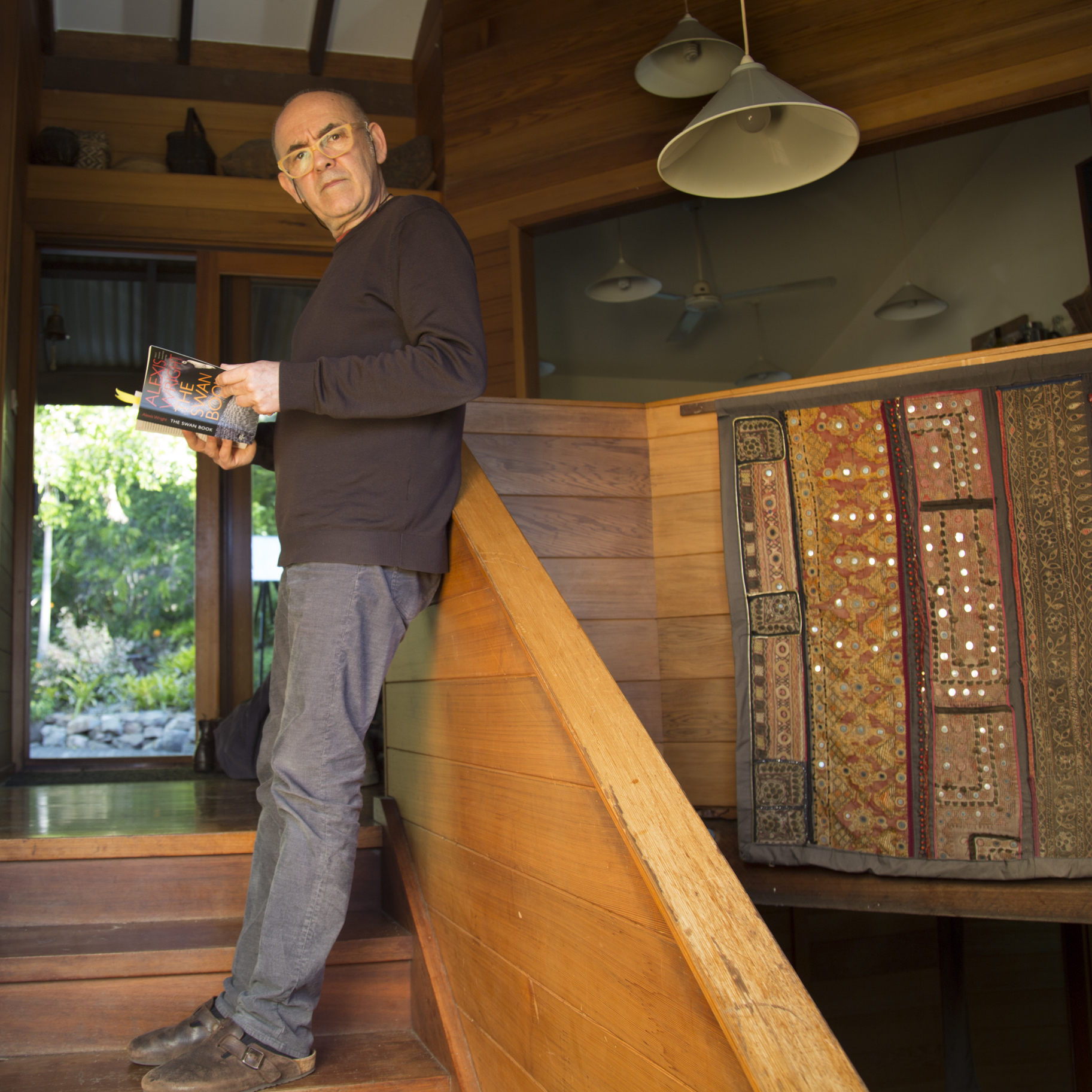 Gary set up a deep listening station in the bush. High fidelity + slight disembodiment = magnified auditory perception.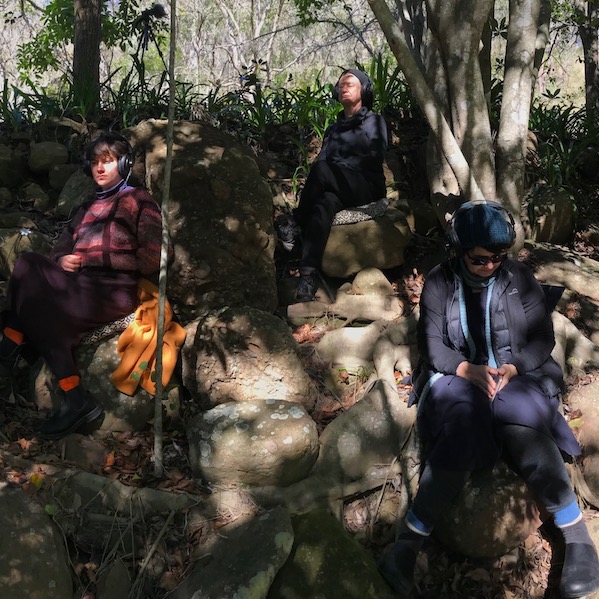 Barbara Campbell hunted down all the poems referenced in The Swan Book and curated a little sundown reading down at the creek: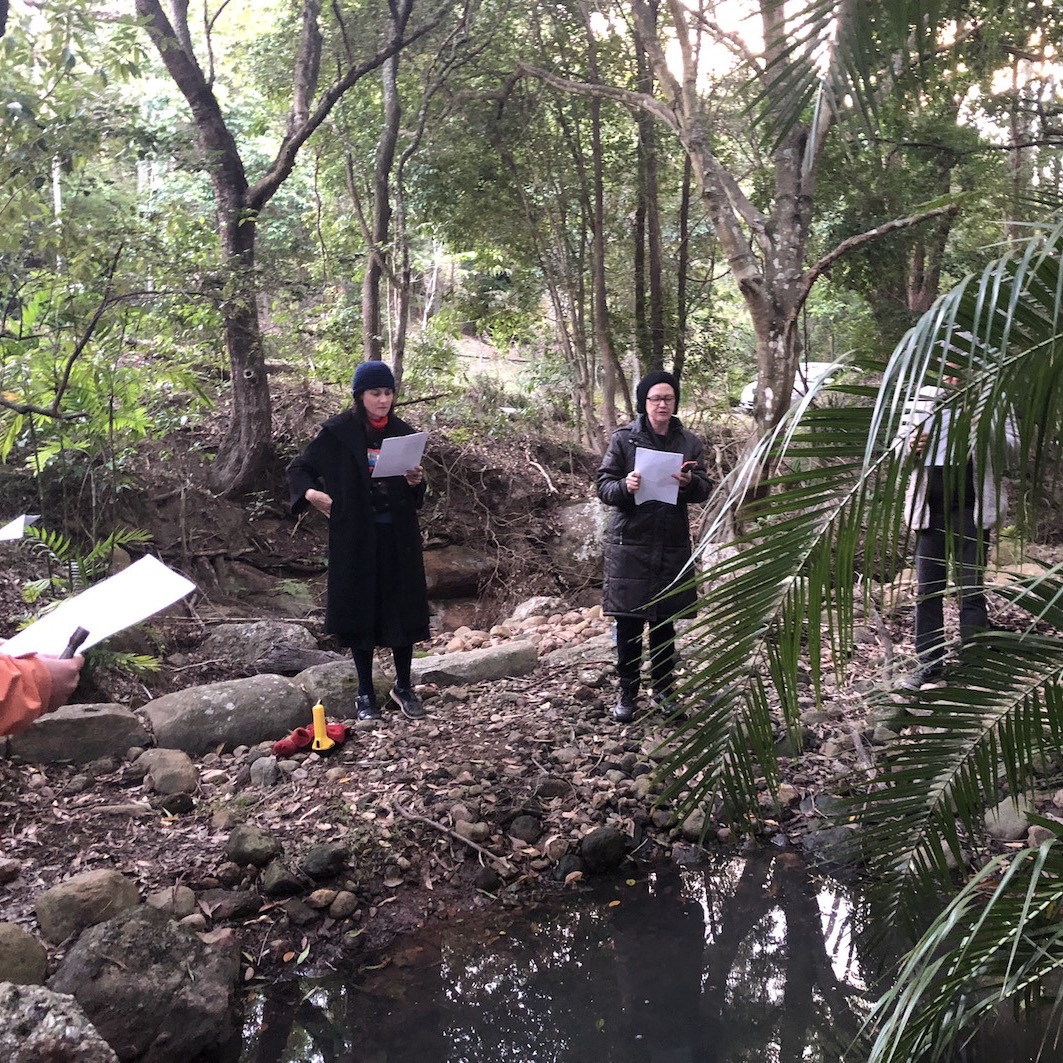 Ross Gibson came up and made himself available for one-on-one conversation:
What a treat to discourse with the cosmos of Gibson: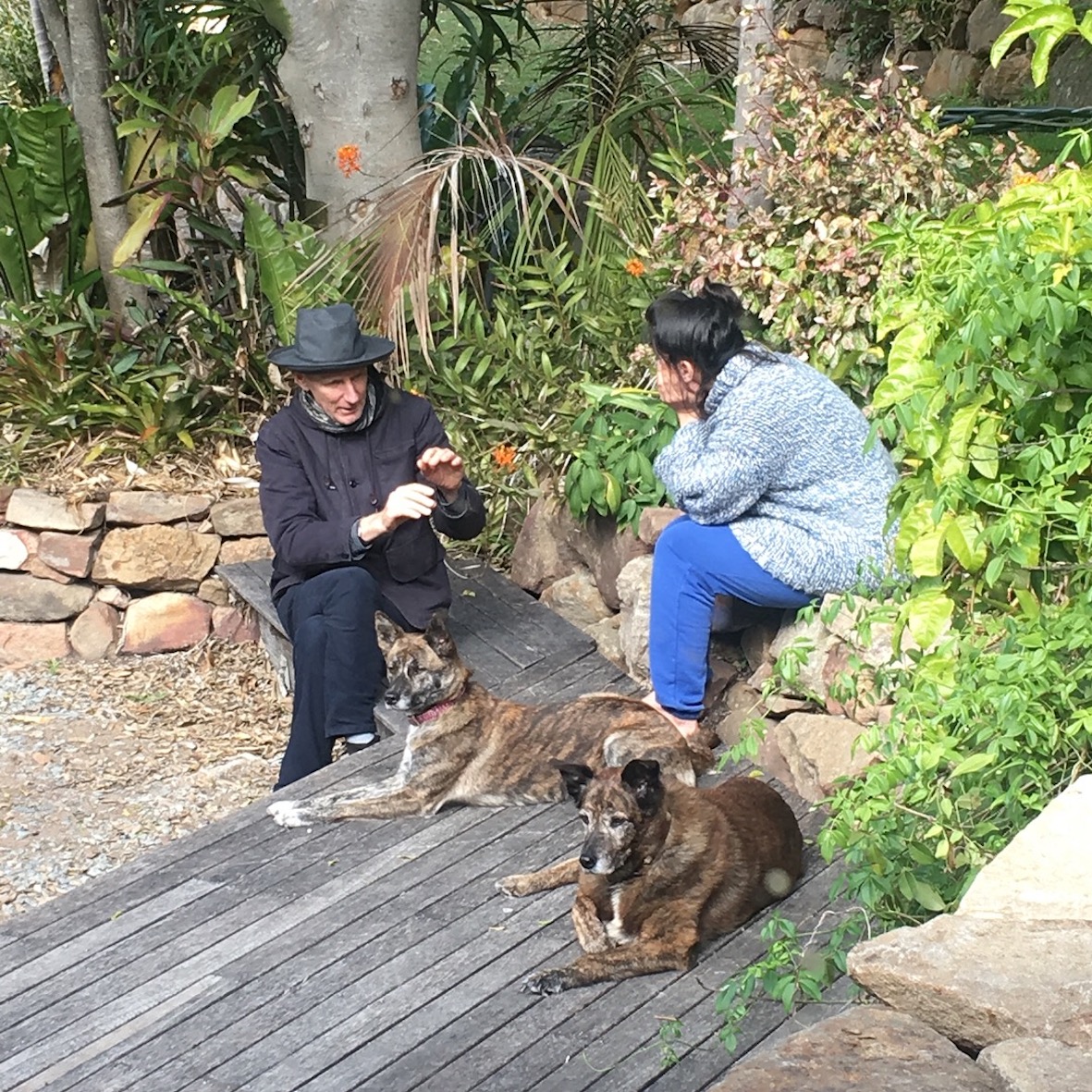 Speaking of treats, the retreat was graced by the ever-binding presence of Vanessa Berry, whose reading practice sets the standard: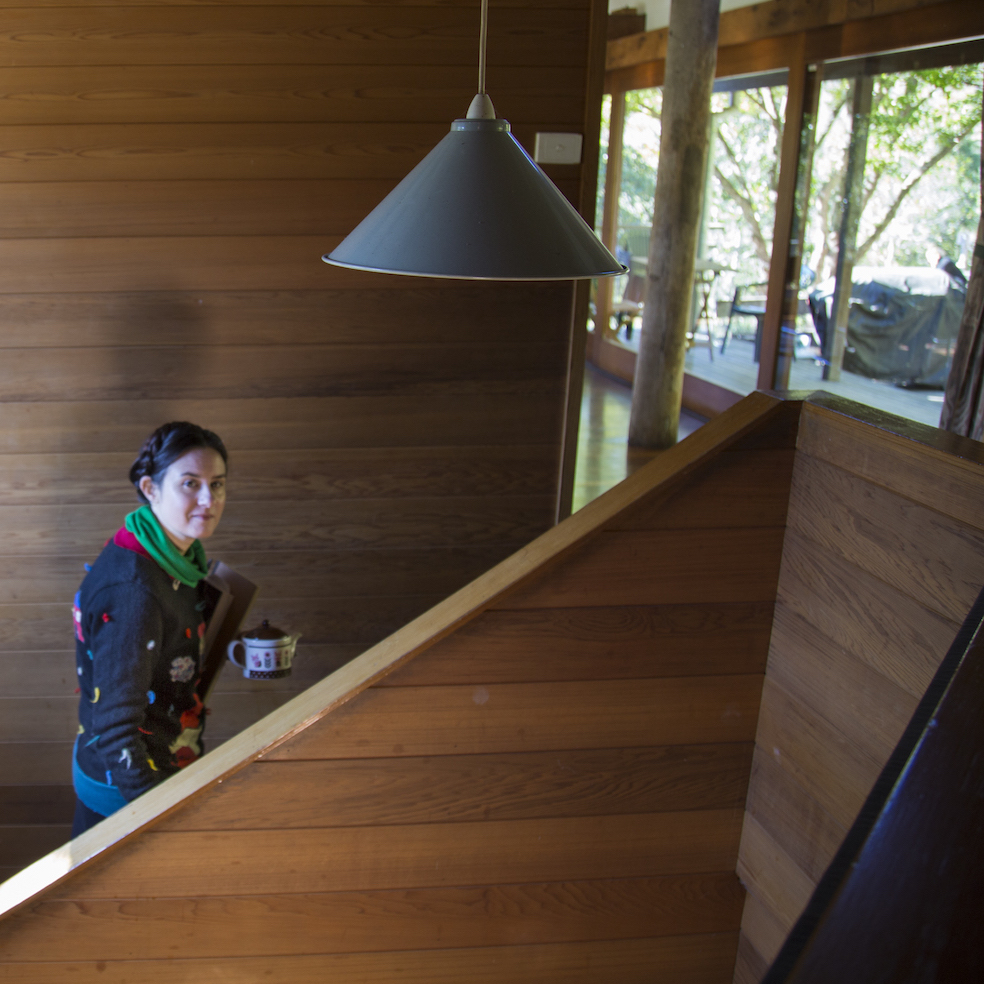 Another gold standard of reading is serial retreater Michael Farrell: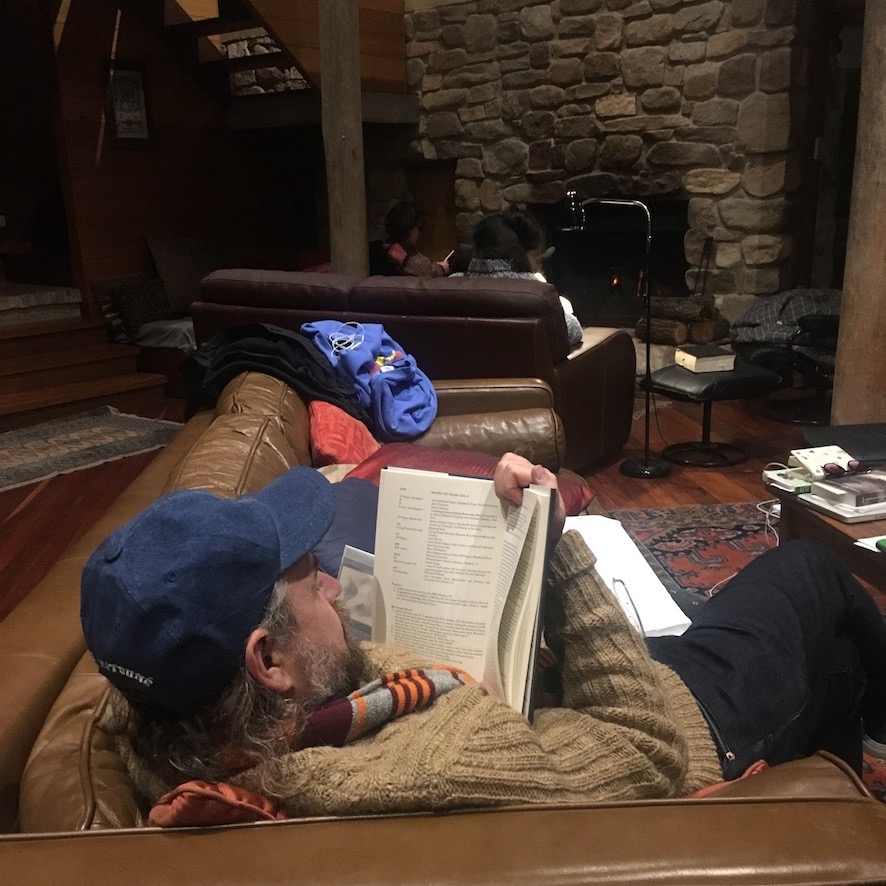 ---